I have a slight issue.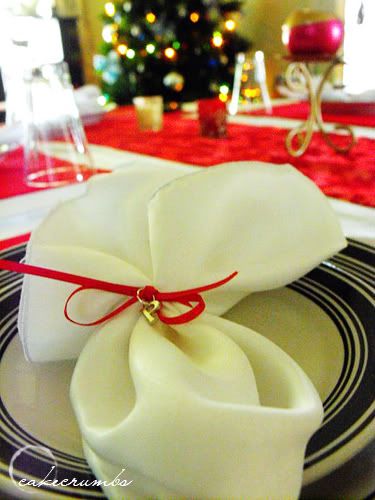 I'm a jack of all trades, master of none. My list of hobbies is beyond what you could believe. My second problem is that I'm an absolute perfectionist. I aspire to be the best at everything I do. But I'm spread so thin, I just end up being sort of okay at everything I do, which always leads to disappointment. Kids, don't try this at home.

So when Christmas rolled around and I hit up all the Christmas stores and saw all the over-priced but awesome Christmas goods, I went, "I can make that cheaper." This resulted in me undertaking an insane amount of crafty projects for Christmas. But then life does what life does and interrupted. Which resulted in a last ditch effort to finish everything in time. And did I mentioned that I also planned to single-handedly create a 3-course banquet? Cue sleep deprivation.

But you know what I discovered? No one else cares that much. People commented on how lovely the hand embroidered placemats were, but no one mentioned the lack of the final gold top stitch I ran out of time to do. No one noticed the substitution of ribbon for napkin rings, nor the lack of bias binding around the table runner. At the end of it all, all people want is good company and good food to go along with it being merely a bonus.

And with that, on to the food!

As I mentioned, I made 3 courses of food, but here I am only going to post the desserts. There's many reason for this, but the most poignant one being that desserts are made in advance. I felt weird about going, "Excuse me while I take a photo of the food I just served up," where the savoury was concerned. So, here's the sweet stuff.

A less-chocolate-y than usual chocolate ripple cake; this time I flavoured the cream with peppermint, and didn't flavour the cream chocolate. Although I had some major ganache issues for I'm not sure what reason, the giant poinsettia covered that. The leaves are made from chocolate, the buds from fondant.



Stained glass cookies.

Truffle tree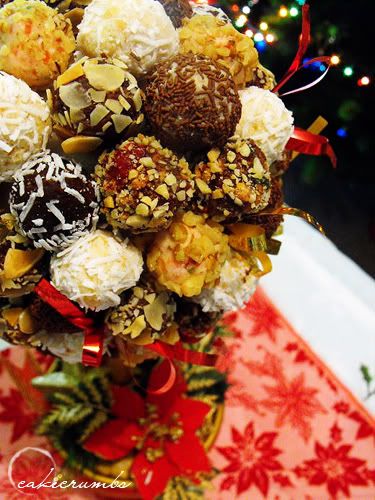 Mini-pudding truffles


A very lazy, last-minute Cookie Tree



Mini-cookie Trees that completely failed aesthetically, but totally hi the mark on taste.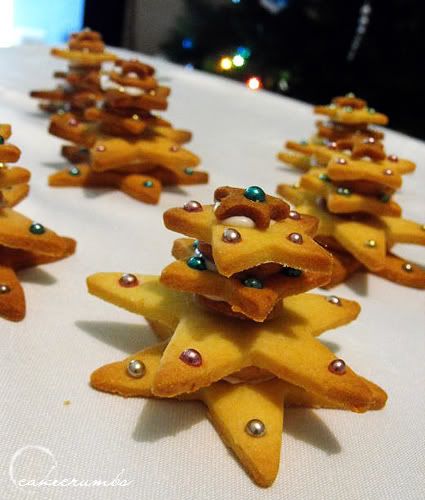 Pavlova. Something so basic it doesn't require me to post a recipe, but is one of my most favourite things in the world. I folded broken up Cadbury Flake into the cream and topped it with three of my favourite fruits; strawberries, peaches and kiwi.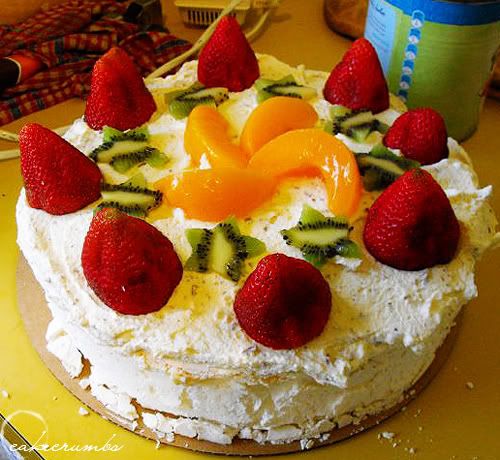 I also wanted to give guests a little gift. So I made these take-home goody bags. Into them went the mini cookie trees, and some bundles of truffles and stained glass cookies.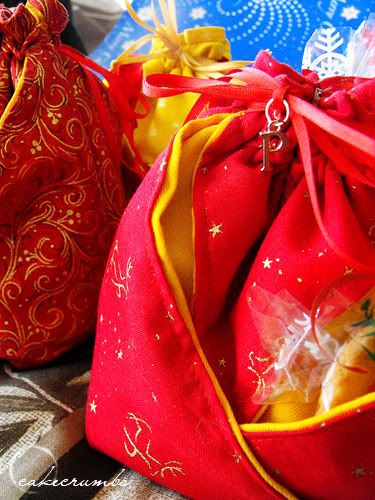 When I find the time, I will post recipes for most of the dessert dishes. If you guys want it, I'll even make a tutorial for the goody bags if you want to make them yourself.

Until then, I hope you all had an amazing Christmas, surrounded by those you cared for the most.