I'm addicted to making macarons lately. And I have no intention of stopping until I iron out the little creases that are the imperfections in my biscuits. As if I'm going to stop when I do finally get them perfect. Ha!



They're so addictive and so appealing to make. It's becoming and\ obsession. There are so many colours and flavours and possibilities just begging to be explored.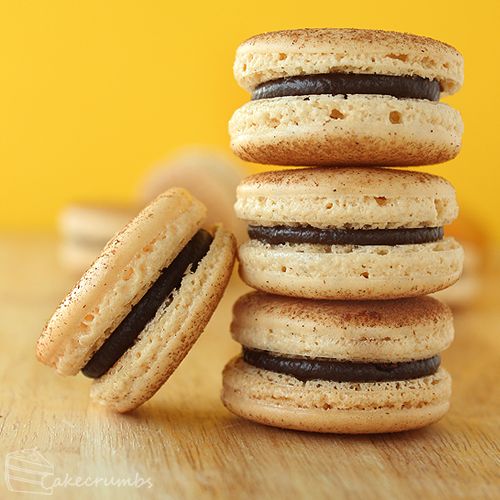 My major challenge at the moment is getting the biscuits all the same size. No matter how carefully I drew the circles and how carefully I piped, they'd always be different. I'd spend ages trying to match up same-sized biscuits, getting grumpy about the misshapen ones. So I thought it was time to try something new.


_____________________
I've moved! You'll now find the rest of this post here at the brand new Cakecrumbs
_____________________nter>