12 Days of Christmas :: 12 Pudding Truffles
This final instalment of the 12 Days blog series is another creation I make most years. I usually make many different kinds of truffles for Christmas and put a few aside to dress up as mini puddings. This year I'm not making a truffle tree, so rather than grabbing a few choice spares, I chose a cake recipe especially for the occasion.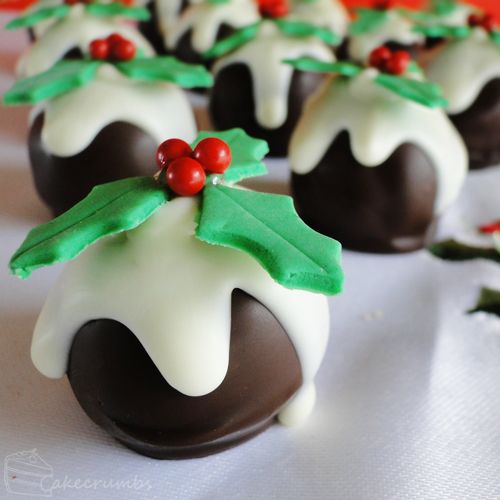 We don't really like the traditional steamed puddings in our household. One we do like, however, is the untraditional chocolate and raspberry version. These truffles are made from chocolate and strawberry cupcakes to represent our ideal steamed pudding.
_____________________
I've moved! You'll now find the rest of this post here at the brand new Cakecrumbs
_____________________