12 Days of Christmas :: 2 Macarons
Macarons are one of those things I've always wanted to try but have been too intimidated to. I haven't even tasted one, let alone baked them. From the horror stories to the legends about how hard they are to bake correctly, I put it in the "one day" basket. I decided I was going to finally tackle this fickle beast for this Christmas. I spent many hours researching recipes and advice and all the what-to-dos and what-not-to-dos. The more I read, the more confused I became. There is so much conflicting information, sworn by recipes, refuted techniques. It's enough to make you want to throw in the towel.

After one such evening I finally closed my internet browser and decided that was enough. It's only a meringue. I can do meringue. I needed to just get in the kitchen and have a go.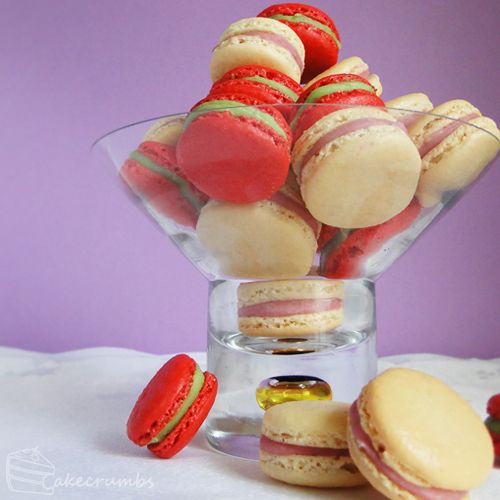 Turns out, there's a whole lot of fuss about not much. _____________________
I've moved! You'll now find the rest of this post here at the brand new Cakecrumbs
_____________________