A few days ago I got back from my holiday in New Zealand. I still haven't settled back into a normal routine yet and haven't quite stopped buzzing from the experience. We have a phenomenal couple of weeks seeing the amazing scenery, magical wildlife encounters and even geeking out a little. Well, a lot of geeking out on my part. I got more than my fair share of The Lord of the Rings fixes as we travelled the whole country. As a lover of Tolkien and a lover of nature, NZ really covered all bases for me.

During that time, I had almost all my meals prepared for me. We had a few days where we bought salads and breads and avocado and had our own little picnic, but there wasn't much preparation needed on our part. After a while, I really started to miss it. Every time I saw an amazing cake or pastry I just wanted to bake. Before I left, I was getting really over the whole cooking thing, so the holiday came at a good time.

We arrived back home just in time to celebrate Valentine's Day and, quite soon, our anniversary. Celebrating it away from homw would have been loads of fun, but at home I get to bake. I have a huge To Bake list, but it was fitting to begin with some baked goods for the love of my life.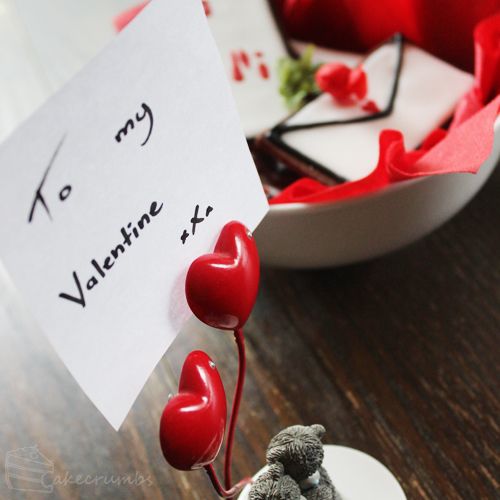 _____________________
I've moved! You'll now find the rest of this post here at the brand new Cakecrumbs
_____________________