I have such a love of candles. I own far too many candles that I never burn because I have some weird thing about keeping things looking new and never using them because reasons (I'm looking at you, 5 sets of Derwent pencils still wrapped in plastic).

Once I inevitably get over this weird quirk and light them, I'm quickly captivated by them as the flame dances on their molten surface. I love their elegance, their ambiance and their beauty. I especially love their fragrance, be it from a scented candle or the smell of a wick just blown out. I also love the way they remind me of being a kid. I grew up in a household where money was variably present, and so we often had one or more of our utilities cut off. Of course, as a kid, you don't yet know the stress of money and bills so it's all just another adventure. Today we get to boil the water for our baths on the stove and read stories by candle light. There were a lot of candle light nights. Maybe it's because they bring me back to this time of personal innocence, or maybe it's just their intrinsic beauty, but I find them so calming.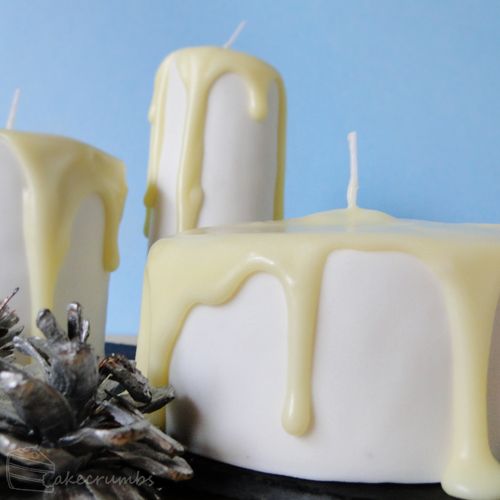 Candles also remind me of Christmas. They're my favourite centrepiece at Christmas dinner, though they look gorgeous adorning any occasion. Lit or unlit, they make the setting look beautiful. So when creating a list of baking for my 12 Days of Christmas, I just knew candles had to be featured.
_____________________
I've moved! You'll now find the rest of this post here at the brand new Cakecrumbs
_____________________