Howdy all. I only just joined the community a few days ago, so I thought I'd say hi and post a few photos while I was at it. Cause, really, what better way to procrastinate when you should be writing an essay?

I love love love baking. I never really had anyone to show me how, though. I've been teaching myself a lot of different cooking techniques over the last year (not just in baking) and am having lots of fun learning what works, and more importantly, what doesn't. But over the last few months I've decided to dabble in some cake decorating. Always wanted to try it. Always said to myself, "How hard could it be?"

There's only one way to describe my attempts: epic fail.

This is probably largely attributed to the fact that the only food colouring I've been able to find is liquid, and we all know what that does to fondant. I finally found a store that stocks other kinds and now have some gel colouring, so I'm hoping my decorating adventure today will fare better. Up until then, though, I've had to improvise.

Well, there just happens to be a lot of photos of my fails, as my boyfriend loves taking photos of me baking almost as much as he loves eating the result. He's a big fan of progress shots so spends the whole time running around the kitchen taking photos, mostly getting in the way and copping the brunt of my frustration at the fact my stuff isn't turning out like the perfect image in my head.

I thought I'd share a few of them. Y'know, so you can laugh at how amateur I am and feel much better about your own superior talents haha.

I look forward to getting to know you all, learning from and being inspired by you, and hopefully one day being able to return the favour.

Here goes!

Preview: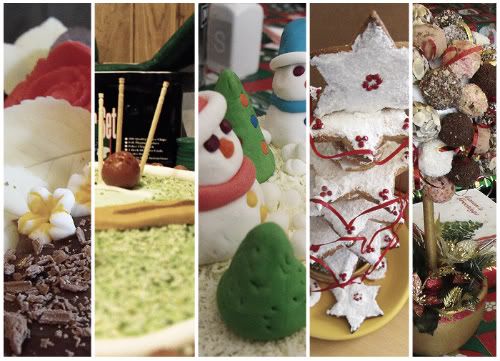 (

Collapse

)



Originally posted here @
bakebakebake.